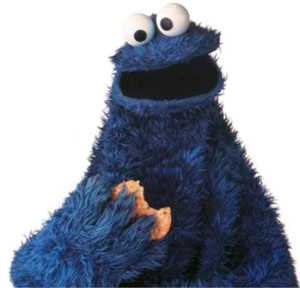 My dear friend Nellie, my erstwhile Frost management cohort and all round proper proper good egg, whom most of you know I'm sure, sent this email to a US cookie cutter manufacturer for an asterisk design so that she may continue her fine tradition of making delicious progressive biscuits to be consumed at Frost/Esoteric gigs albeit in a slightly more bespoke way.
The following email exchange is 100% real I assure you –
From: Nellie
Sent: Wednesday, June 02, 2010
To: rcpoulson@…
Subject: Custom cutter
Good Morning,
I was wondering if you could give me a quote for producing a cookie cutter about 2.5 inches from the attached design.
I'm in the UK so please include shipping costs.
Thank you in advance for your time
Nellie
———————————————————————————–
Hello,
We can custom make your design in a 2 ∏" cutter with back and handle. There will be a design fee of $20.00 and the cutter will be $24.95. International orders are shipped via USPS Priority Mail International. Their web site quotes shipping to the UK for one cutter at $43.45 for a total of $88.40. If you are interested in purchasing three of the cutters I can waive the design fee. That cost would be $74.85 for the cutters and $55.95 for shipping or a total of $130.80. All prices are in USD.
We look forward to hearing from you.
Regards…
————————————————————————————-
"We look forward to hearing from you"…
I love it that a company can sincerely quote $130 for a cookie cutter. It makes me glad that there may still indeed be, albeit in a slightly strange way, some hope in the world.